Honest Answers
You'll never be in the dark when you're our client. We provide trustworthy counsel from start to finish.

History of Success
We're proud to have helped many injury clients achieve justice throughout our 25+ years of experience.
Fierce Advocacy
When you work with us, your full recovery becomes our #1 priority. We won't back down without a fight.
Wrongful Death & Product Liability
Attorneys in Fort Worth, Texas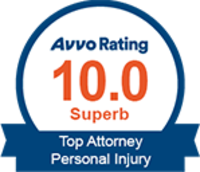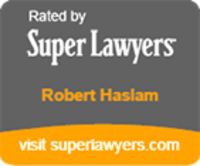 Comprehensive Personal Injury Representation
Recent
Case Results
Bus Rollovers
After a bus rollover crash on the George Bush tollway, we helped an injured family recover a judgment against the bus company and driver for $1,126,652.
---
Insurance Trial
We represented clients in a trial against their insurance company and obtained an excess jury verdict for $120,000 over their insurance coverage limit.
---
Claim Dispute
Allstate would only offer the plaintiff $2,500 on her Underinsured Motorist Automobile Insurance claim. The jury returned a verdict for $595,000.
---
"You Have Restored My Faith"
"Words cannot express my gratitude for all you have done over the past couple years. You have restored my faith in the system."
"Cannot Thank You Enough"
"Throughout the time everyone at your law firm was kind, patient, and supportive. My injuries made it difficult for me to leave my home at first, so your team was sure to email and call me every time there was a new development. I cannot thank you enough for the amazing treatment the Haslam Firm gave me."
"Professional and Dedicated"
"I have used them on more than one occasion. This firm is awesome. Professional and dedicated."
Focused Legal Solutions for Fort Worth & Tulsa
Acts of negligence and recklessness too often result in traumatic and tragic injuries. Our attorneys at the Haslam Law Firm are passionate about helping victims make a full recovery and providing the attentive advocacy that they deserve. If you've been injured in a truck or traffic wreck, or by a defective product, schedule a free meeting with us today. Our Fort Worth, Texas, and Tulsa, Oklahoma law firms provide comprehensive personal injury services to those throughout the surrounding areas as well as in Dallas and Houston, Texas.
Bob Haslam, Esq. and Robert Haslam Jr. have the competence and courage required to handle sensitive cases involving wrongful death and drunk driving crashes. Our experience with a variety of personal injury cases allows us to also guide you through insurance claim disputes and instances of professional malpractice. When you work with us, you can expect us to represent you with rigor no matter the scope of your case or the severity of your injuries. Don't leave your life on hold after an injury— for legal support tailored to you, team up with us.